Advanced sealant coating products
Introducing our range of advanced sealant coating products designed to safeguard your valuable components. With our sealant coatings, you can enhance the durability and performance of various items, from electrical circuit components to surfaces requiring water repellency. These specialized coatings create a protective barrier against moisture, rust, heat, and other environmental factors, ensuring longevity and reliability. Whether you're looking to protect power transformers, electronic circuitry, or surfaces exposed to harsh conditions, our sealant coating products have you covered. Experience the peace of mind that comes with added protection and explore our collection today.
Package size & Color
150 ml
ThreeBond 2901 is silicon based moisture-, rust-, and heat resistant coating. When sprayed on electrical circuit components and insulators, it forms a simple heat resistant film. The film goes a long way to protect the durability and performance of components.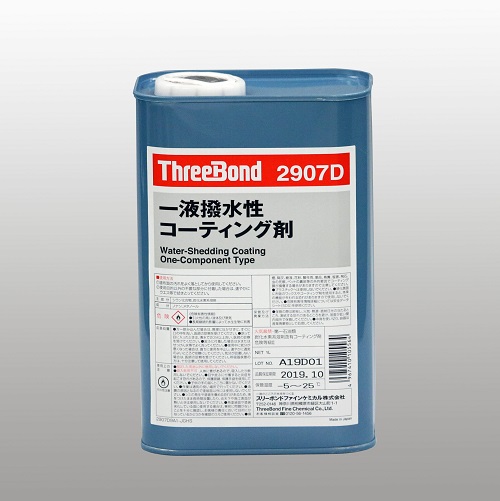 ThreeBond 2907D is a single-component water-repellent coating agent containing silane compound as a main component. After curing with moisture, it will form a glass-like water-repellent film excelling in durability. Dirt on the coated surface can be easily removed.