Package size & Color
10gm, 15gm, 25gm, 85gm
Super Sealer (High Temp. Rtv)
It is one component, ready-to-use, non-acid base silicone sealant that forms a gasket instantly from the tube in any shape and size. As it is non-acid, corrosion will not take place on the metal contact parts. Simply apply the layer of this sealant on the flange surface of engine parts and it cures to silicon rubber on exposure to atmospheric moisture at room temperature. Leakage of oil & water can be prevented.
Package size & Color
1gm, 3gm, 20gm
Instant Glue (Cyanoacrylate Adhesive)
It is a heavy duty instantaneous drying cyanoacrylate based adhesive. Low viscous and easy application for strongly bonding on metal, plastic, glass, rubber, leather, flex & ceramic etc. Within a few seconds except for materials which absorb the materials.
Package size & Color
310ml, Black
ThreeBond 4120E (Polyurethane Sealant)
ThreeBond 4120E Polyurethane Sealant especially developed for high bonding strength, suitable for bonding glazed automotive windshield glass, rear-lights, window of train cabins, buses and boats. It is extremely weather resistant, durable and fast-cure.
Package size & Color
200ml
ThreeBond 6501G (Car Rat Repellent)
ThreeBond 6501G Car Rat Repellent is an unique formulated odor base chemical to keep the rats away from your car. It start developing fear from the smell and hence, rat moves away from the areas where it is positioned especially from wires and insulations.
Package size & Color
100ml
Super Chain . Brake . Parts Cleaner
Super Chain-Brake-Parts cleaner is a cleaning agent, developed for cleaning and degreasing small components i.e. dirt, dust, oil and grease from chain, brakes, clutches, transmissions, throttle body & carburetor. It can remove foreign particles effectively within seconds.
Package size & Color
120ml
ThreeBond 1816D (Chain Lubricant Spray)
ThreeBond 1816D Chain Lubrication Spray is a spray intended for lubrication and anti-rust purpose. It is permeable, lubricious & can easily penetrate inaccessible area of the chain, leaving a lubricating oil film that is resistant to loads, friction and wear. It can be used for metal chains such as automobiles, forklifts, motorcycles and agricultural machinery.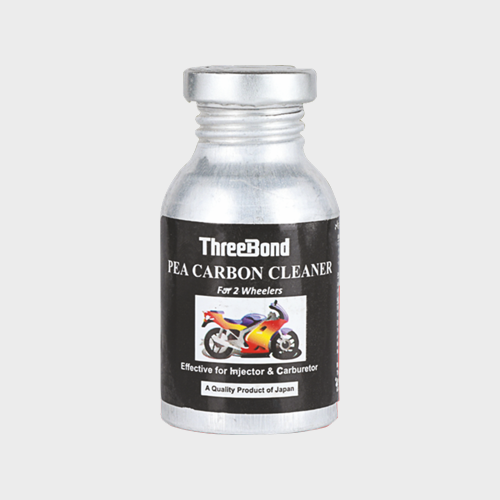 It is a multi-functional additive with unique detergent dispersant formula for all petrol engines. It is based on advance chemistry, significant enough for difficult cleaning application with no dismantling of engine parts or the use of harmful chemicals. It is containing one or more cleaning chemical formulated to remove carbon deposits from intake valves, fuel injectors, carburetor, spark plugs as well as other fuel system components.
Package size & Color
50ml, 100ml, 400ml
It is an environmental friendly multi-purpose products designed for lubrication, rust prevention, rusted fasteners loosening and moisture repelling. It clean and protects against corrosion, lubricates, loosens and penetrates sticky locks, hinges, drawers and all moving parts. It also removes greases, gum, stickers, rust stains, dirt, dust, rubber adhesives etc.
Package size & Color
100ml, 400ml
Super Cleaner Throttle Body & Carbon
It is a cleaning agent designed to remove sludge, vanish, carbon etc. that deposited on the wall of carburetor, intake valves, combustion chamber and spark plugs without dismantling them. In addition, it can be used to clean the fuel injector to avoid poor combustion, to stabilize the engine when it is idling, to reduce fuel usage, carbon monoxide and hydrocarbon emission. Regular use assures low smog test exhaust emission and keeps the engine clean.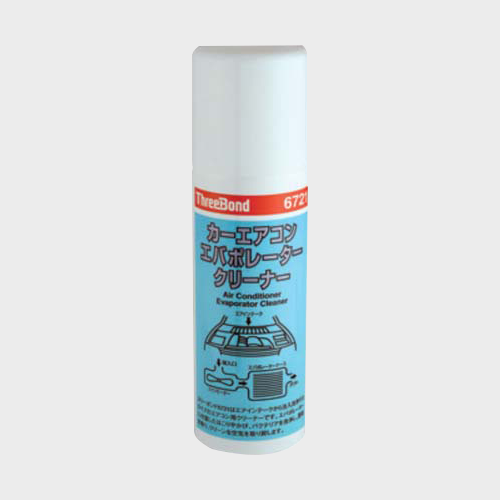 Package size & Color
300ml
ThreeBond 6721 (Car Air Conditioner Evaporator Cleaner)
It is an injection type cleaner for car air conditioner evaporator. It can be injected from air intake to clean the dust, mold, smoke, dirtiness and bacteria that are deposited to the evaporator, deodorized a bad smell given off by them and restore clean air.
Package size & Color
385ml
Tyre Pando C (Instant Tyre Repair Kit)
It is an instant tyre repair kit for car & bike tyre puncture when it happens unexpectedly and suddenly. It is a user-friendly tyre repair kit which can easily tackle those incidents without tools.
Package size & Color
460gm
It is an aerosol product containing high- density copper powder and a special resin. It helps prevent excessive heat by improving the thermal conduction at the gasket connection and diffusing heat with operating temperature range -50° to 260°.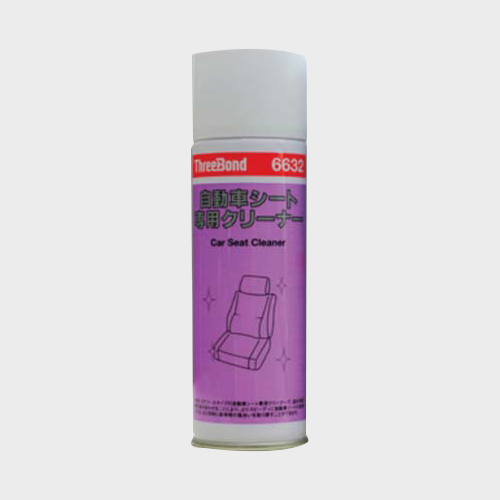 Package size & Color
220ml
ThreeBond 6632 (Car Seat Cleaner)
It is an aqueous aerosol type cleaner for car seats and cloth interior parts. It can be used quickly and easily. Simultaneously, it restores the fresh feel of the seats.
Anaerobic Adhesive And Sealant (Super Lock)
One-liquid, non-solvent type anaerobic heavy duty sealing and locking agents. It can be applied to prevent threaded parts from getting loose, leakage and for fixing tiny space between threaded parts. Unlike ordinary sealants and adhesives, it works without hardening as long as it is sealed from air.
Package size & Color
420ml
ThreeBond 3911D (Gasket Remover)
ThreeBond 3911D is an aerosol type heavy duty agent to remove old liquid gasket, solid gasket, packing and sealing material simply by spraying.
Package size & Color
180ml
ThreeBond 2501S Rust-preventing Lubricant And Protectant For Electrical Contact Points
ThreeBond 2501S is a spray type preventive lubricant & protective agent for electrical contacts, Automotive electrical switches, Server equipment etc.