ThreeBond Equipment/Machines
System for adhesive and sealant  application with fixed quantity dispensing for low and high viscosity materials.
Advanced Power Booster Model PBIII (30,45) MK-NU-PK
Single-acting pump for low and high-viscosity material.
This is a high-pressure feeding pump for automatic application.
Single-Component Fixed-Quantity Booster Series
Discharges a fixed volume by consistent velocity drive of the plunger via a stepping motor. The dispense speed can be numerically controlled. This enables simple application adjustment.
High-Viscosity Material Compatible Cartridge Pump (PCB-20)
Unit for high-pressure feeding of high-viscosity materials from cartridge containers to secondary discharge valves. Uniform linear application is possible when placing the dispense valve onto a robot.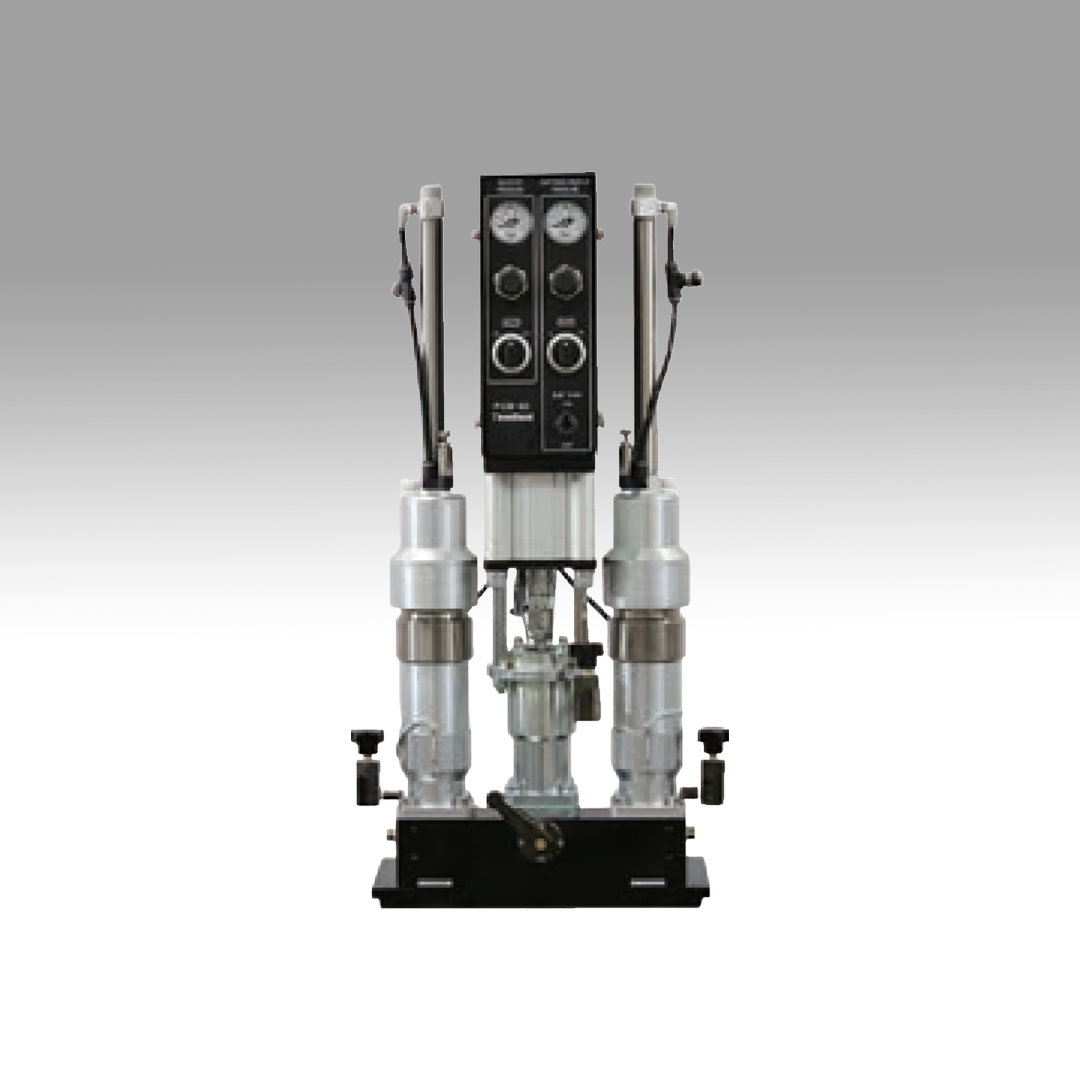 Automatic Robotic Sealant Dispensing Machines
For Automotive Sealing Applications on Components – Flanges of Engine Transmission, Gear & Axle.
Dispensing accuracy with laser sensor option
Front view of the machine with easy front operator penal
Compact design, with vison  camera checking system
Various Other Small Dispensing Equipments
ThreeBond has developed various types of labor saving equipment in order to have TB's liquid gasket, locking agent, adhesive, sealant and other products utilized most rationally, to be welcomed by users. A part of labor saving equipment's manufactured and marketed by ThreeBond are shown below.